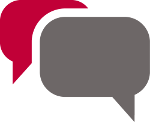 Welcome to IT Discuss
This online forum has been established by the Office of the CIO to engage the University community in discussion about various IT topics and initiatives.
This forum will collect feedback and comments. We welcome the discussion. Members of the UNM community are encouraged to voice their opinions on these topics documents in order to improve our service to the community. In order to comment you will need to login using your UNM NetID and password. Please keep in mind that this forum is intended for respectful discussion and exploration of ideas. Furthermore, this site is being monitored in order to ensure that all comments comply with the University's Respectful Campus (Policy 2240).
Use the navigation near the top of the page to browse current and past discussions. As noted, to participate in a discussion, you must login with your UNM NetID (Login link in navigation bar).