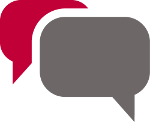 Welcome to IT Discuss
This online forum has been established by the Office of the CIO to engage the University community in discussion about our Service Level Agreements (SLA) and Standards for our Enterprise operations at UNM.
There are approximately 43 SLAs to be reviewed during the Spring '16 semester. These will be reviewed in four groups. Each group will be reviewed in succession, with an additional group added after the review period for the preceding group has closed. See UNM President Frank's memo here regarding the the review project.
See the SLAs and Standards Review Schedule here.
This forum will collect feedback and comments on our SLAs and Standards. We welcome the discussion. Members of the UNM community are encouraged to voice their opinions on these underlying documents in order to improve our service to the community. In order to comment you will need to login using your UNM NetID and password. Please keep in mind that this forum is intended for respectful discussion and exploration of ideas. Furthermore, this site is being monitored in order to ensure that all comments comply with the University's Respectful Campus (Policy 2240).
Background
In Summer 2015, the University solicited advice from Kurt Salmon and Associates (KSA) on improvements to information technologies governance, business models, and fiscal models. UNM adopted changes for our central or enterprise organizations. In order to provide clear and consistent expectations for services, we agreed to update our agreements with the University community.
Please see President Frank's Memo regarding IT Business Model Recommendations, attached are KSA's initial recommendations.
Also, find the KSA recommendations (areas of service and definitions) on the UNM President's website.